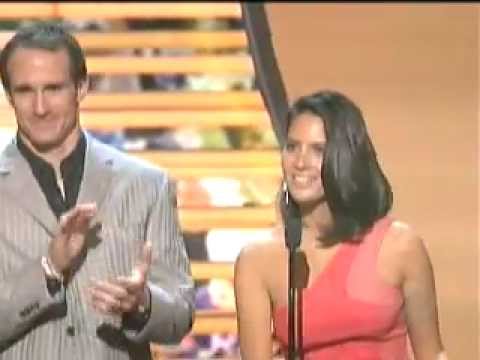 I knew the response to Robert Griffin III winning AP Offensive Rookie of the Year would be a cause of some frustration, some anger, and some straight-up outrage. It's just the way the internet works. It's better when there are thing to be frustrated about.
When it comes to the Washington Redskins and Robert Griffin III, it must seem like the media hype is what pushed him over the edge. Surely, the guy who got hurt and missed a game couldn't actually be Rookie of the Year! And what about all the talent he had around him? What about the "simple" system he ran?
Just…stop. For one second. Let me explain to you why, to me, Robert Griffin III deserved to win from a team and organization standpoint, and from an individual standpoint.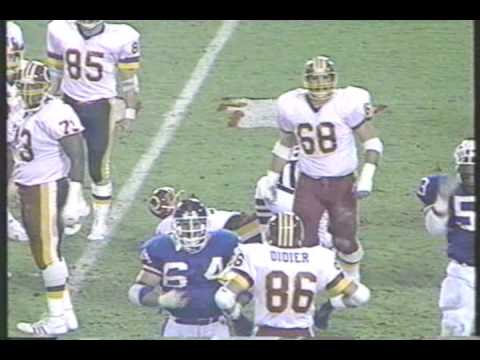 The Redskins haven't had a franchise quarterback since Lawrence Taylor obliterated Joe Theismann's leg on Monday Night Football. Hell, if you talk to some older Redskins fans, they'll see that Joe wasn't even a franchise quarterback; they'll say Sonny Jurgenson was the last real franchise quarterback we had.
We had really good quarterbacks in the glory days. Theismann is probably one of the more underrated quarterbacks of the 80′s. Jay Shroeder and Doug Williams and Mark Rypien weren't world beaters, but they worked for our football team. But once Rypien left, the quarterback position became a showcase of how not to build a franchise.
First was the removal of Mark Rypien and the drafting of Heath Schuler in the first round. That single move symbolized what would become nearly two decades of inescapable mediocrity at the position.
Oh, there were brief flashes of adequecy; Gus Frerotte managed to not be completely bad, until he banged his head against the wall like a goof. Brad Johnson was a solid game manager, who was then replaced (for no reason) with Jeff George. Trent Green looked like he could be the best of the bunch, but he left town to go play for the Rams. Mark Brunell had just enough "okay" left in him to propel the team to an unlikely playoff run. But none of them were ever the answer.
Then comes the guys like Schuler, like Danny Wuerfel and Shane Mathews. Patrick Ramsey and Jason Campbell were first round picks; Ramsey got battered and destroyed in Steve Spurrier's "Fun and Gun" offense, and Campbell was only ever "decent", on a good day. Fans never took to Campbell at any rate; some advocated starting Todd Collins in 2008, and there was an entire movement to get Colt Brennan to start over him at one point.
No matter what kind of offense we ran, it always seemed to be archaic, stale, and boring. Occasionally effective but otherwise not entertaining. We became like so many other teams and fanbases that convinced themselves that the way to a championship was, effectively, to hide the quarterback. To lean on the run and the defense and ask the quarterback not to screw up. Joe Gibbs 2.0 was trying to do "Ground and Pound" long before Rex Ryan tried to make it into a "thing".
I say all that to say this; I still don't think fans of other teams understand just how bad the Washington Redskins were, especially at the quarterback position. About the depth the team fell to, and the heights to which Robert Griffin III bought the team.
I understand that Andrew Luck helped get his team to the playoffs. I understand that he didn't have the most talented team. But when you talk about overall impact on a franchise, the Colts' entire culture, its entire identity didn't change when Luck showed up. Playoff trips and a high-flying offense and winning were the normal from 1999-on for the Colts. Making the playoffs wasn't a surprise; it was an expectation. It was damn near an inevitability. They had one bad season. That's it. The organization simply chose to move on.
Robert Griffin III put this team on his shoulders. Say what you will about him having the better team on the field; off the field, the minute he was drafted, he assumed the mantle of leadership. He embraced being the face of the franchise, and he put his body on the line to win. The Colts had a season below just once after Peyton Manning's rookie season with Peyton in the starting line-up. One below .500 season in 13 seasons.
In contrasts, the Redskins had 10 seasons at or under .500 over the same span. 10 seasons of futility, of loss after loss, after expecting to lose and being happy-ish if they won, only to know that chances are you're already an underdog going into the next game. 10 seasons of the only bright spot potentially being beating the Cowboys twice. That used to be the mark of a good Redskins season—"As long as we beat the Cowboys twice, it's a good year". It was said mostly in jest, but in reality, beating up on that little blue star was the only game the players seemed to really get up for, and the only potential win Redskins fans could be arsed to care about.
Mike Shanahan spent two seasons building a foundation of high character, high work ethic, blue-collar type of players, jettisoning those that didn't want to play, making an example of Albert Haynesworth regardless of the crap he got for it, and instilling a change in culture that was desperately needed. Mike Shanahan was a borderline Hall of Fame candidate before he came to the Washington Redskins. His reputation as a head coach has been tarnished; his attempt to revitalize an increasingly unmotivated Donovan McNabb's career failed. His faith in Rex Grossman and John Beck resulted in a 5-11 season and more ridicule than was deserved.
His patience and not rushing to get a quarterback he didn't love was rewarded when he drafted Robert Griffin III. And had it not been for a fluky injury, Mike Shanahan would've been rewarded and vindicated for that patience.
Coming off the Redskins bye week, with the team at 3-6, with the team needing to run the table to make the playoffs, Robert Griffin III stood around his team and implored them to turn it around, and told them that it wasn't over yet. And rather than it just being another speech, in another lost season, they actually turned it around.
Robert Griffin III put the weight of the team on his 22-year-old shoulders, and they won the division. The Redskins had won the division since 1999; Peyton Manning won the division 8 times from 1999 to 2010.
Andrew Luck taking a team that had previously been 2-14 to the playoffs is, indeed, an accomplishment. But for all intents and purposes, he still plays in the house that Peyton Manning built. The 2011 season for the Indianapolis Colts is an outlier, not a trend. He was passed a torch that had been burning for a long, long time. He didn't have to rebuild the team, he didn't have to shine the tarnished image of a team long considered a total joke, and he didn't have to change the mindset of a team that was used to losing.
Luck's Colts' hit a minor stumbling block in 2011, then came back and played very well in 2012. For that, Luck is to be commended. But the expectations for him in the Colts were low.
The Colts were expected to lose. They were expected to go through a rebuild. Their story of success in the face of adversity was just that; a nice story. But no one expected the Colts to make the playoffs. No one was demanding Luck save the franchise all at once. 2012 was supposed to be a typical rookie season.
That was not the case for Robert Griffin III. The Redskins' big trade up put a big, white hot spotlight on Robert Griffin III in a way that was typically reserved for the first overall pick, and not the second. Robert Griffin III was supposed to come in and lead his team to the playoffs this year. The Redskins had given up too much for him to have that kind of grace period, according to the same media that people seem to say did nothing but pat RGIII on the back.
No, the Redskins had a playoff caliber defense, that added big time playmakers, and if they didn't make the playoffs, that meant Mike Shanahan might be on the hot seat. The amount of pressure on Griffin was ten fold. Luck was expected to struggle. Griffin was expected to lead his team somewhere they hadn't been in over a decade.
And not only did he exceed those expectations, but he broke records, won awards, and presented and carried himself as the unquestioned leader of his team.
Does he get a lot of media spotlight? Sure. But it's only because Robert Griffin III is infinitely more marketable than the (to be frank) dorky Andrew Luck.
Yes, Robert Griffin III was in a lot of commercials. But what most people don't realize is that the reason Robert Griffin III did so many of those commercials and accepted so many of the sponsorships was not because he loved to see him on T.V, but because Griffin decided to put his entire salary from the 2012 season into his savings, and decided to live off the sponsorships and commercials instead. If the media saturation was too much for you, then allow me to apologize for him, but that's the kind of crazy maturity that belies a man that's so young.
He wasn't in the spotlight because he's an egomaniac or because he was overhyped. He was because he put himself in that limelight in order to better prepare for his future, and because he earned it. Through hard work, through intense focus and preparation. His teammates didn't vote him team captain because a "C" looked cool on his chest; they put it there because he earned it. He earned his teammates respect. He earned the respect of division rivals and from other players around the league, and from veterans. Nothing was given to him.
There is no "East Coast Media Bias" when it comes to the Redskins. Our local newspaper seems to love vilifying our team at every opportunity more than it loves for us to win. We used to be a laughing stock. The story you put on because the Redskins were completely inept and constantly in controversy. He changed all of that. He put a face of this franchise that said something more than "overpaying players and being offseason champs." He legitimized a team.
For those who aren't Washington Redskins fans, it's hard to explain how important this one player has been to this franchise. In rebuilding it's image, and bringing it the one thing it hasn't had in decades; hope.
And now, let's put aside the mushy gushy stuff and get to the raw hard undeniable data.
He is the first rookie in NFL history to throw for more than 300 yards, two touchdowns and no picks in his first start, and the first rookie quarterback in NFL history to finish the first half of his first game with a perfect passer rating.
He is the first rookie in NFL history to throw 4 touchdowns in back to back games in the NFL season, the second player in NFL history to throw four touchdowns in back to back games, and the first player to do so without the benefit of a bye week in between.
He is the first player in NFL history to throw for over 3200 yards, rush for 800 yards, and have a completion percentage over 60%.
He broke the record for rookie passer rating set by Ben Roethlisberger in 2004 (102.4), and finished third in passer rating behind Peyton Manning and Aaron Rodgers.
He is just the 54th man in NFL history to record a "Perfect Game", beating the Eagles with a passer rating of 158.3 and having just one incomplete pass.
He's the first rookie to have two touchdowns of 65+ yards in his first two starts since Greg Cook in 1969.
He tied with Ben Roethlisberger for the 2nd most games with a passer rating over 100. (Russell Wilson ultimately broke is in first place.)
Robert Griffin III and Russell Wilson are the only rookie quarterbacks in NFL history to finish the regular season with a passer rating over 100.
He has the lowest percentage of passes intercepted (1.3), breaking Charlie Batch's record (1.98.)
He had the fourth best completion percentage in the league.
He set the rookie record for rushing yards in a season by a quarterback. (815)
He led the league in yards per pass attempt. (8.1)
He led the league in yards per carry. (6.9)
His 76 yard touchdown versus the Minnesota Vikings was the second longest run by a quarterback in NFL history and the first 70+ yarder since Kordell Stewart in 1996.
He is the first quarterback in NFL history to have four 60+ yard touchdowns and a 60+ yard rushing touchdown.
Robert Griffin III and Dan Marino (1983) are the only rookie quarterbacks in NFL history to be selected to the Pro Bowl outright. (I.E, without someone else having to drop out first.)
He's the only quarterback in NFL history with over 750 rush yards to finish with a passer rating over 100.
He's the only quarterback in NFL history with over 75 rush yards to finish with a 4:1 touchdown to INT ratio.
Set the Redskins franchise rookie record for completions,
He set the record for rookie completion percentage in one game (93%).
He led the Washington Redskins to their first division title since 1999, their first 10 win season since 2005, and just their third playoff appearance in the last 20 years.
He influenced other playoff teams like the San Francisco 49ers and Seattle Seahawks to adopt elements of the read-option and the pistol formation, both of which were supposed to be impossible to make work in the NFL.
He was a two time NFL Offensive Rookie of the Month, two time NFC Offensive Player of the Week, 7 time Pepsi Rookie of the Week, a Pro Bowl selection, and the Sporting News and PFW/PFWA Rookie of the Year.
He did all that while missing only one game, leaving three games early, and he did all that even with a 1,600+ yard back in the backfield. He did all that while missing his number one wide receiver for the first half of the season and his number one tight end in the second half of the season, with his head coach nearly declaring the season over at 3-6, with a defense that gave up over 4500+ passing yards and 31 passing touchdowns, and on a bad knee in two of those games.
You can try and argue all you want that Robert Griffin III didn't deserve this award. If you argue that, you're either in denial, bitter your guy lost, a hater, or some combo of all three. I'm sorry the Subway and adidas commercials annoy you. I'm sorry that he gets a lot of media attention. I'm sorry that he didn't throw for as many yards, or have as many game winning drives.
But he absolutely deserved to win Rookie of the Year. He set numerous records, and along with quarterbacks like Cam Newton, Russell Wilson and Colin Kaepernick are defining what offensive football in the NFL can be and what African-American quarterbacks can do. He is not the next Michael Vick. He is not the next Vince Young. Those men were tainted by ignorance and arrogance, ego and faux-machismo that held them back from ever realizing their talent.
This is just the beginning of a wonderful career. At this point, you can either give the man his props, or you can watch and be bitter as he continues his rise.
But AP Rookie of the Year is just the beginning. And he absolutely earned it in every conceivable way.
P.S. I'm not actually sorry about any of those things.