We all seem to get asked these days on Twitter "Who do you want to coach the Redskins if (when) Mike Shanahan doesn't return next season?" The answers tend to predictable (and respectable) choices-David Shaw, Jay Gruden, Ron Swanson, Lovie Smith, Darrell Bevell. But when I say Rich Bisaccia, it's understandably met with confusion and the inevitable question of "Why? Who is he??".
So I thought I would take some time here to state my case for Rich Bisaccia as next Head Coach of the Washington Redskins with my patent pending S.M.E.L.L test
1. Success
Bisaccia has been a coach in the NFL for two decades, with stops in Tampa, San Diego and now Dallas. He won a ring with the Tampa Bay Bucaneers. For most of his career he's been a Special Teams coach, but he's served in other capacities as well (which we'll get to later).
So how have his Special Teams units performed? Let's take a look at some arbitrarily selected stats that support my case:
In 2012 the Dallas Cowboys ranked 27th in the league in Net Punting Average and 29th in Average Yards Per Kickoff Return; this year-with Rich Bisaccia-they are 13th and 4th respectively in those categories.
The 2010 San Diego Chargers ranked 11th in Average Yards Per Kickoff Return; they hired Rich Bisaccia in 2011…and still ranked 11th, but they increase their average yards by 1.6 yards. So clearly Bisaccia taught his punt returners to fall forward (I'm looking at you Randle El). Their 2010 Net Punting Average was 30th, but in 2011 it went up to 18th.
Per Football Outsiders, the Chargers had an overall Special Teams Rating of 32nd in 2010, in 2011 it jumped to 23rd, and in 2012 8th.
I could go on, but I think you can clearly see my point has been eloquently made that Bisaccia raises the level of his units wherever he goes.
Meanwhile, here's a clip of Bisaccia explaining punt protections
"If you are a special teams coach, you are painted into a corner. I had this conversation with John Harbaugh. I helped him get college interviews and pushed the Baltimore Ravens to just get him in the building and let it go from there. As strong as I felt about John Harbaugh as an elite level of a coaching candidate, I feel the same way about Rich Bisaccia" —Mike Mayock
2. Management
I think this is the most overlooked aspect when considering head coaches. Everyone is looking at offensive and defensive coordinators and anointing them the next great head coaches. Just because you're a great coordinator doesn't make you a great head coach…Norv!!!! Being a head coach is about management (managing people, managing crises, managing time) and getting your team to believe in one goal more than anything else. Let your coordinators come up with innovative schemes and concepts, your job is to captain the ship. The head coach is too busy navigating the seas of the season (that was awful), not to mention all the off-field media requirements, advertiser obligations, etc, to also need to add on X and Os innovator. As Bisaccia himself says, it's not about the X and Os, it's about the Larrys and Joes.
To that end, no one understands the Larrys and Joes better than the special teams coordinator. Here you have a guy who has to pull together players from every unit of the team, and the majority of whom are trying to stay in the league-whether it's rookies trying to get their first chance or veterans holding on to their last chance-and he has to get them to play as one cohesive unit. That is arguably one of the hardest roles in coaching. Look at some of the special teams coordinators in the NFL who went on to become head coaches-John Harbaugh, Bill Cowher, Bill Belichick, Ken Whisenhunt, Dick Vermeil, Marv Levy. All of them have been to at least one Super Bowl as Head Coach, and have hoisted a combined six Lombardi trophies. I'll also add that in Tampa Bisaccia had an assistant under his wing for a brief period of time…an assistant by the name of (Super Bowl Champion) Mike Tomlin.
"When you coach the whole team, basically as you do in special teams, I think that you gain a perspective that you can really only get coaching that part of the team. It probably transitions into a head coach role more than any other spot, I would say. I'm probably a little biased, but I think that there's some truth to that." –John Harbaugh
Experience
Bisaccia has 30 years of coaching experience, including 19 in college. And it's not just special teams he's coached. In the pros he's also coached running backs. In college, in addition to coaching special teams and running backs, Bisaccia has also spent time as a QB coach, WR coach, DB coach, DE coach, and TE coach. And this was at the highest levels of college football. He has coached at Ole Miss, Clemson, and South Carolina.
Also, he has experience with two key people in our organization, Bruce Allen (Tampa) and AJ Smith (San Diego). I'll just throw this into the experience bucket as well. By hiring him, we'd also be taking away a valued member of a division opponent's coaching staff (I'm sure you'll all counter with "But Norv…")
"He's as versatile a coach as I've been around. He could coach any position. I strongly considered making him our defensive line coach when Rod Marinelli left town. I let him coach running backs, and he did an outstanding job. He has outstanding people skills. He's a relentless worker. And he's loyal.—Jon Gruden
Leadership
It could be enough for me to say the previous two categories are enough to show he's a leader. But I'll add that during his last three years in Tampa he also served as assistant head coach. In just his second year in San Diego he was named assistant head coach there. He essentially was next man up in the head coaching ranks. In Tampa Jon Gruden assigned Rich Bisaccia to lead the team's rookie symposium and mentor/manage the first year players.
"Oh, my goodness. You have to talk to the man. You can see the passion and fire in him. He has the ability to touch the star player or the kid who has no shot. The man is special. I love Rich."—Warren Sapp
Likeability
Honestly, I just needed another L to complete S.M.E.L.L. test, but regardless I found this quote from All Pro Bucs LB Derrick Brooks pretty powerful and telling
"He's gotten the best out of everybody, and for me, being around him since 2002, I jumped at the opportunity to play for him on special teams despite being a starter on defense. I wanted to be part of what he was doing with other guys, I was a little jealous. I even inserted myself in practice as a punt returner. I really did want to be a part of what he had going on with our core group of guys on special teams."—Derrick Brooks
I get that he's not the popular choice nor the first name to roll off your tongue when talking about head coaching candidates. But for me, he's the best choice. Let the offensive and defensive coordinators be the mad scientists. I want the next head coach of the Redskins to be something more than that, I want him to be Rich Bisaccia.
And I hope his introductory press conference goes like this…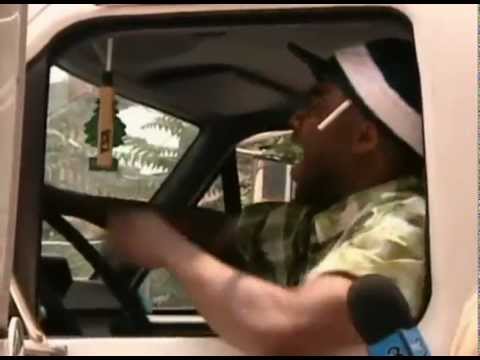 T
@TMM75